Dr. Knatokie Ford Shares STEM Journey, Learnings and Advice in ISB-Town Hall Seattle Livestream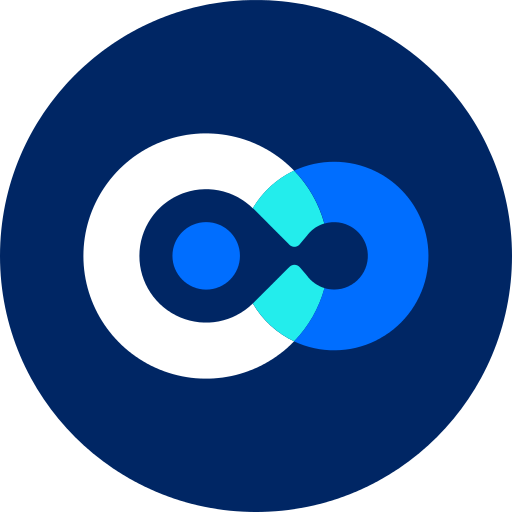 see.isbscience.org
/news/dr-knatokie-ford-shares-stem-journey-learnings-and-advice-in-isb-town-hall-seattle-livestream/
When Dr. Knatokie Ford was in sixth grade, a teacher predicted she would go on to be senior class president in high school. Ford recalled being taken aback that this teacher saw something in her indicative of leadership ability.
"And I believed her. I believed that she saw something in me, and I believed I did have this leadership potential that she spoke to. Sure enough, I did go on to become senior president in high school, and this was a gift thanks to a teacher that had high expectations of me."
Ford was the featured speaker of a virtual event hosted by ISB and Town Hall Seattle on Thursday. She shared many of the experiences that helped pave her way to become a leading voice in STEM policy and advocacy, and identified several ways parents and teachers can encourage kids to become tomorrow's STEM professionals.
"I was so fortunate that I was raised by two wonderful people who instilled in me the belief that if I was willing to work hard, I could do anything that I set my mind to," Ford told 200 people watching her livestream. "I saw getting an education as my ticket to a better life — not just for me, but for my family."
She spoke of a childhood accident that left her blind in one eye, and how that spurred a curiosity in science that would shape her future. She spoke of her awkward years, showing a photo in sixth grade where "I bear a striking resemblance to Steve Urkel." She spoke about finding her voice and style, and graduating high school as class valedictorian and undertaking an intensive five-year bachelors and masters accelerated program in chemistry at Clark Atlanta University. She spoke of having imposter syndrome and falling into depression while earning her PhD at Harvard. "I went from a historically Black university in the South to an Ivy League institution in the Northeast. I went from a rigorous program in chemistry into hardcore biology. And for the first time, I looked around and barely saw anyone that looked like me," she said.
Ford also recalled how she found meaning as a substitute teacher in the Los Angeles Unified School District, and how her experiences led her to Washington D.C., where she served as an advisor for the Office of Science and Technology Policy in President Obama's White House. There she worked on the "Image of STEM" project, using powerful storytelling and media to change public perception of what STEM jobs are and who can do them.
Expectations Matter
Beyond her personal journey, Ford warned of racial biases — known or unknown — leading to lower expectations for students of color and affecting how teachers influence and interact with students.
Women and minorities are underrepresented in STEM professions despite diversity being a known driver of innovation. "Expectations matter," she said, and urged teachers and parents to be aware of biases they may have.
Ford highlighted STEM careers that extend beyond the lab. She discussed the need for making better medicines (especially relevant amid the coronavirus pandemic and the need for vaccines), for policymakers with STEM skills to work in government, and for STEM professionals in education to develop tools and technology to personalize learning and improve how kids learn.
Ford also pointed out the importance of equity — considering where kids start out and ensuring they have what they need to succeed — and inclusion beyond diversity. She cited a favorite quote by Verna Myers: "Diversity is being invited to the party; inclusion is being asked to dance."
Anyone with kids in their lives — parents, aunts and uncles, grandparents — can have a positive impact on them and instill confidence, she said. Parents must steer clear and resist their own perceived limitations — "no STEM bashing." And teachers and administrators must be proactive, aware, and endeavor to create safe, empowering spaces.
Ford also encouraged students to believe in themselves. "Don't feel like you need to know everything. If you need something, ask for it. Being different is a good thing — if you're among the few, it's that much more important to be there and show your ideas," she said.
She closed her talk acknowledging the difficult times we're in, citing COVID-19, a broader awakening around racism, and anti-black sentiment.
"2020 has been a year like no other in our lifetime. Create space and grace for yourself."
Following her presentation, Ford participated in a Q&A discussion with ISB President Dr. Jim Heath. The conversation ranged from how the coronavirus pandemic is making existing disparities more apparent and how to address them, the importance of encouraging curiosity in kids, the problems of relying solely on standardized testing, and much more.
Watch the Q&A
ISB Celebrates 20-Year Anniversary
This virtual event is a partnership between ISB and Town Hall Seattle, and came about thanks to our sponsors: BNBuilders; Thompson Wellness Wealth Management, A member of D.A. Davidson & Co.; Bristol Myers Squibb; Indi Molecular; IsoPlexis; Just Evotec Biologics; NanoString Technologies; and PACT Pharma.
This was the first of a four-part 2020 speaker series highlighting some of the most important topics in science and health care. Future events will focus on vaccines (September 17, 2020 at 6 p.m. PT with keynote presenter Dr. Jennifer Reich), brain health (October 20, 2020 at 6 p.m. PT with keynote Dr. David Eagleman) and AI in health care (November 5, 2020 at 6 p.m. PT with keynote Ellen Ullman). For much more information, please visit our speaker series events page.
The speaker series is part of ISB's 20th anniversary celebration. ISB was founded in 2000 by genomics pioneer Dr. Lee Hood. We are a non-profit 501(c)3 biomedical research organization based in Seattle's South Lake Union neighborhood.