Are you interested in helping high schools usher in the future of health?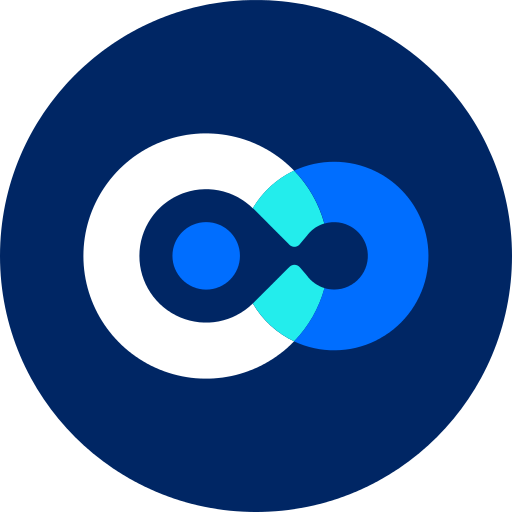 see.isbscience.org
/news/2022-23-americorps-position/
Join our Team as an AmeriCorps Member!
This 10.5 month position is easy to apply for and can be your first step in making a positive impact by working with high school students, teachers, and STEM professionals to usher in the future of health.
Medicine is shifting from a reactive disease-care system to a proactive Systems Medicine discipline that holistically optimizes wellness and minimizes disease. ISB is preparing students for the future of health by introducing them to innovative systems approaches and the novel demands of interdisciplinary STEM and health careers.
Here's what high school students have said
after participating in Systems Medicine programs with ISB in Washington State...
"I learned a lot about the many different factors of health and how it really went far beyond what I had thought before."
"Overall, I really enjoyed this course and I hope that ISB will continue to offer such wonderful opportunities to students like me in the future. Thanks for all you do!"
"I think the diversity of topics we learned was the best thing about the class."
"The concept of the course in general was very informative and opened my eyes to different career paths. I enjoyed everything that was being taught in the class with the overarching connection to systems."
Position Overview
The Systems Education Experiences (SEE) program at Institute for Systems Biology (ISB) has partnered with Washington Service Corps to host one person for a 10.5 months service project beginning on either September 16, October 3 or October 17, 2022.
The Institute for Systems Biology (ISB) is an internationally renowned non-profit research institute dedicated to the study and application of systems biology. Founded in 2000 in Seattle, WA, ISB´s goal is to unravel biological complexity by deciphering vast amounts of data in order to gain valuable insights and achieve breakthroughs across scientific disciplines. Our collective vision is for wellness for humans and the planet. A focal point of ISB is making STEM (science, technology, engineering, and mathematics) education a reality for every student regardless of race, gender or socioeconomic status. We work with students, families, teachers, principals, and other district leaders — every part of the education system — and we involve STEM professionals to provide support and inspiration for each of those stakeholders to learn, live, work and engage in an increasingly STEM-centric society.
We are excited to include a second AmeriCorps member on our team. This member will work on two combined projects: Systems Medicine Education and our Systems Thinkers in STEM Ambassadorship. These projects were created based on student interest and on the urgent need for rigorous, robust, non-episodic STEM experiences for high school students. They were also created because systems thinking can help all people thrive while understanding and making progress on society's complex issues.
We received 300+ applications from high school students who are interested in working with us. 50+ of those students are interested in applying systems thinking to better understand health & wellness in order to ensure healthy futures for themselves & their community. The AmeriCorps member will help guide these students as they create, implement and showcase their co-created community action projects. They will also help educators guide classroom-based projects. Interviews for this position are being held virtually through Zoom through August. The service term can begin as early as October 3rd.
Who is eligible?
We encourage any enthusiastic college graduate with health and/or science-related backgrounds and/or interest to apply. We will consider non-college graduates also. You must be fully vaccinated and boosted in order to be at ISB.
Program Benefits:
STEM and other Professional Training
Childcare assistance if eligible
Up to a $6,495 education award that can be used for future schooling or to pay off existing qualified student loan debt (upon successful completion of the service term, subject to federal tax)
Health coverage, potential loan forgiveness and other AmeriCorps benefits
Stipend ($3,143.24 pretax per month)
Member Duties:
Wellness for humans and the planet is a big vision. Within that vision, the member will join the Systems Education Experiences team whose purpose is to cultivate interdisciplinary skills for solving complex problems. The issues we face as individuals, populations, and communities are very complex. The solutions we are working towards are divided into actionable subsets which includes health and wellness for both individuals and entire communities. The AmeriCorps member will help guide high school students as they develop & implement community action projects in their schools & communities. This involves collaboration with STEM educators & scientists.
This project will require the following skills when mentoring students, organizing cohorts & showcasing projects on our website:
Communication & collaboration skills
Being detail-oriented
An ability to coordinate & participate in multiple projects with diverse students & professionals in remote & in-person settings
Proficiency with Google Drive products, Microsoft suite & online meeting tools such as Zoom
Basic understanding of health and STEM
Knowing how to use WordPress is a bonus but not required.
Summarized project details:
Project Title: Cultivating Systems Thinkers in STEM for Healthy Futures
AmeriCorps Job Title: ISB Systems Health & STEM Coordinator
ISB Job Title: Systems Thinkers in STEM & Health Education Coordinator
Where: Institute for Systems Biology, Seattle, WA. Some work can be completed remotely, but the bulk of the work will be in person at ISB and in nearby schools.
When: 10.5 months beginning either October 3 or October 17. End dates would be August 15, or August 31, 2023 respectively.
How: Apply and/or reach out to our team first. After reviewing your materials and talking via Zoom, we can let you know of next steps. If selected for the position, you would then submit a second, short application via the AmeriCorps / Washington Service Corps website that is connected to this service position listing (https://my.americorps.gov/mp/listing/viewListing.do?id=112381.)
What are your next steps to apply?
Please prepare a copy of your resume/CV and a cover letter that describes your interest, background, goals, etc.
Please email both your resume/CV and your cover letter to see@isbscience.org before October 3, 2022. Send in your materials as soon as possible. We will close the position once filled and are interviewing candidates now.
Instead of emailing us, you can apply instead via our ISB Career Website. Or use this link to go directly to the Careers page posting. That job post will prompt you to complete this Google Form (https://forms.gle/bym3zmhaUzckjLgT7) to apply and will give you a few options for emailing your resume and cover letter.
Please also feel free to use the social media icons at the top of this page to share this opportunity with others. Please contact our Systems Education Experiences (SEE) team at see@isbscience.org or call Claudia Ludwig at 206-732-1453 if you have any questions.